Ōtepoti Dunedin Embroidery School 2023
09 & 10 September 2023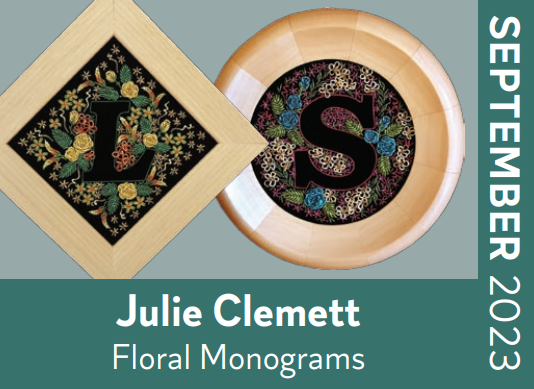 Description
Techniques used: transferring designs onto velvet, working with coloured metal threads
Size: 12cm (w) x 12 cm (h)
Level of skill required: All levels
Julie began embroidery at an early age taught by her mother and grandmother and inspired household items made by her grand, and great grandmothers. She has a wide range of embroidery, mostly interested in counted thread embroidery styles; particularly those that are traditional to specific cultures, where simple fabrics and threads were combined into elaborately stitched projects that held a respected place in the household. Another passion is Goldwork: there is just something about the lavish gleam of gold on velvet, combining other mediums with the metal threads to produce modern designs using traditional techniques. Julie enjoys assisting students to master a new technique, building their confidence and helping them to appreciate their developing talents.
Registration Cost: $150.00 class fee
Kit Cost: $55.00
$55.00 this includes postage for part 1 – prep for class to be posted to each participant six weeks before class allowing time for any equipment that needs to be purchased. Part 2 is provided in class
A Needs List, if required, will also be provided upon confirmation of registration and payment..